A hidden place for solo travelers
1 bed · 1 bath · 30 sqm (323 sqft) · Ground fl
With this lavish apartment, the idea of having a secret retreat from the hectic urban life has never been more within reach. Located in District 2 – one of the most prosperous & fastest growing areas in Saigon, living here means you can quickly blend in with the community of mainly foreigners and immerse in a variety of social & recreational amenities. The apartment is elegantly decorated with wooden furniture, consisting of a spacious bedroom, kitchen, and a veranda adorned with tropical plants.
Rates
Weekly Discount
5%
Monthly Discount
20%
Daily Rate
20-30 USD/day
Long-Term Rent
410-440 USD/month
The long-term rent price is applied for a 1-year contract or above.
If your lease term is less than 1 year, please contact us for more information.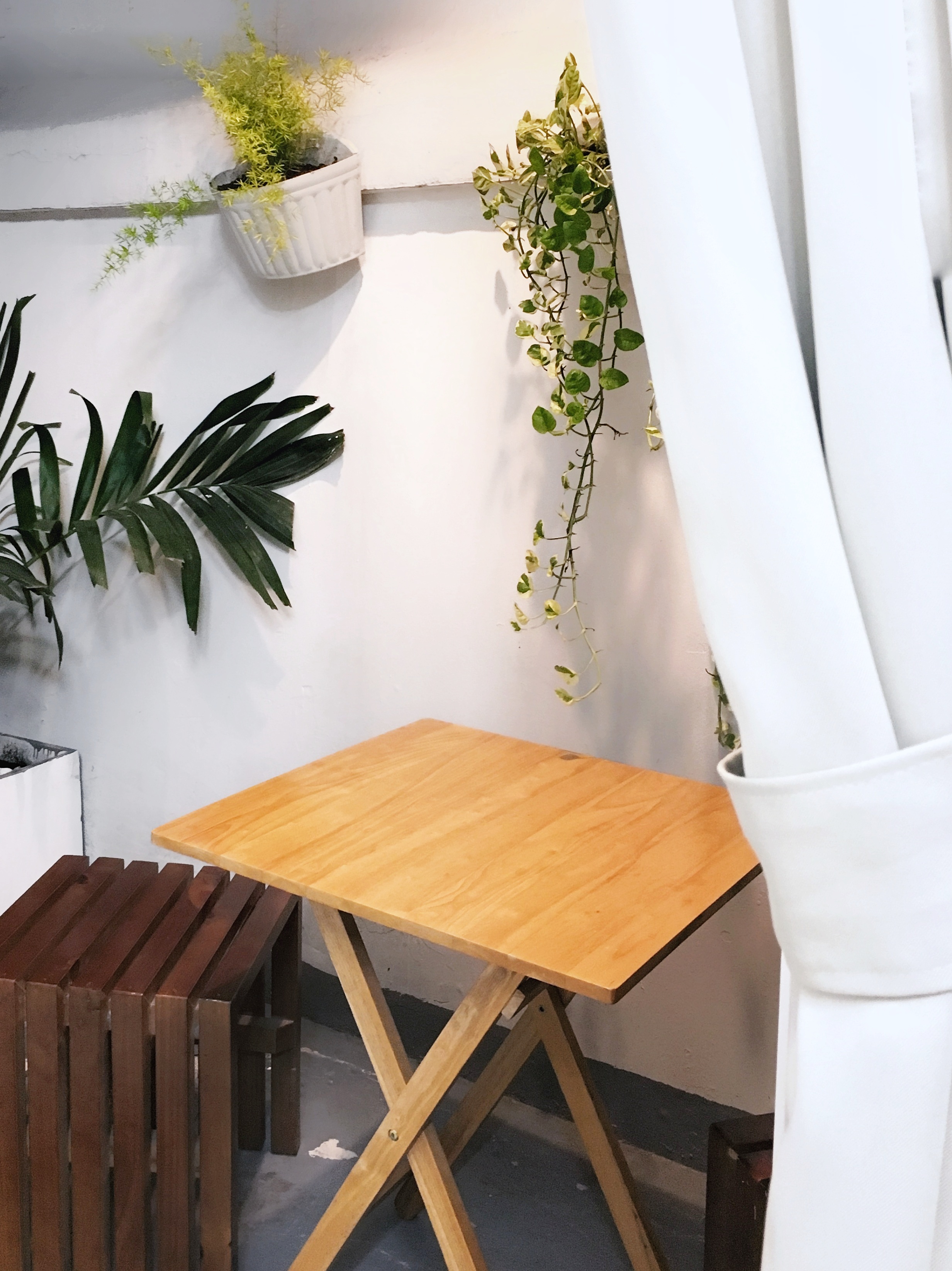 Special Features
✔Cleaning service (2 times per week)
✔ Plant care service - we take care of the existing herbs/trees/flowers for you
✔ Fully furnished basic furniture and kitchen utensils: frost-free refrigerator, A.C., cable TV, microwave, spacious closets, etc.
✔ Free high-speed Internet & Ethernet connection
✔ Private patio/balcony
✔ En suite bathroom
✔ Spacious floor plans. Expansive windows provide abundant natural light
✔ Free gated & covered parking available
✔ Pet friendly
Location Highlights
✔ Located in the safest and most peaceful neighborhood in Thao Dien.
✔ Walking distance to schools, playgrounds, restaurants, cafes, convenience stores, and bars, etc.
✔ Close to major local and international schools: BIS, TAS, HIBS, IGS, and ISHCMC, etc.
✔ Close to major supermarkets and shopping centers: An Nam Gourmet, Vincom Mega Mall, and Thao Dien Pearl.
✔ Close to major entertainment places: Saigon Outcast, Aquabiking Saigon, Vinpearl Land Ice Rink and Jump Arena Trampoline Park.
Community Amenities
✔ Onsite washer & dryer
✔ Onsite management
Closest space is wonderful!
"The location is tucked away from busy streets which is perfect when you need to get away from the hectic pace of HCMC. There is ample space to live in (the closest space is wonderful!). There is cleaning and laundry service, which is great for those making multiple stops across Asia or staying for an extended period of time. Nga responds very quickly and even let me stay past my check-out time. Everyone was very kind and made my stay quite lovely. Highly recommend!"
— L.
Very clean and beautiful set up
"This apartment is very central, close to restaurants and local entertainment. Its very clean and beautiful set up. The apartment does lack natural light, but it makes it very cool during the day. Loved my stay there"
— V.
Very comfortable stay...very responsive host
"A very comfortable stay, with a very responsive host. I checked into this room during an awkward time ,tet, the lunar new year celebrations. Despite most staff being away on the public week long holiday. Musa and team still accommodated me and checked me in with ease. A decent location with restaurants in a close distance and central Thao dien within a 20-25 minute walk away. A lovely clean facility, that can be accessed at any time with ease. I would recommend this stay."
— S.
Tell us what you think!
We are constantly working to raise the bar on our services. If you have any questions or concerns about your experience, please let us know. Our support concierges are available 24/7.
Minh Nguyen
Hotline: +84 989114411 (WhatsApp/Zalo/Viber/SMS)
gallop.apt@gmail.com
Musa Do
+1 (415) 340 9963 (WhatsApp/Zalo/Viber/SMS)